more most played games
Crossy Road
Crossy Road
Car Simulator Arena
Car Simulator Arena
3D City Racer
3D City Racer
Police vs Thief: Hot Pursuit
Police vs Thief: Hot Pursuit
Parking Fury 3D: Night Thief
Parking Fury 3D: Night Thief
Burnout Drift: Hilltop
Burnout Drift: Hilltop
Death Chase
Death Chase
Happy Wheels
Happy Wheels
3D Arena Racing
3D Arena Racing
3D Car Simulator
3D Car Simulator
Cars Thief: Tank Edition
Cars Thief: Tank Edition
more Car Games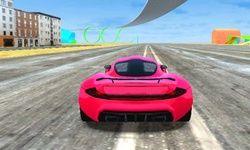 Madalin Stunt Cars 2
Madalin Stunt Cars 2
City Rider
City Rider
Cars: Lightning Speed
Cars: Lightning Speed
3D Car Simulator
3D Car Simulator
Toy Car Simulator
Toy Car Simulator
Police vs Thief: Hot Pursuit
Police vs Thief: Hot Pursuit
Drift Runner 3D
Drift Runner 3D
Buggy Rider
Buggy Rider
Hard Crash
Hard Crash
Drift Runner 3D: Port
Drift Runner 3D: Port
Offroad Parking 3D
Offroad Parking 3D
Truck Loader 2
Truck Loader 2
more Bike Games
Happy Wheels
Happy Wheels
Roger Dead: Zombie Biker
Roger Dead: Zombie Biker
Uphill Rush 6
Uphill Rush 6
Bike Ride
Bike Ride
Kick Buttowski
Kick Buttowski
Moto X3M
Moto X3M
Bike Racing HTML5
Bike Racing HTML5
Extreme Moto GP Races
Extreme Moto GP Races
Moto Xtreme CS
Moto Xtreme CS
Cyber Gears
Cyber Gears
ATV Trill Adventure
ATV Trill Adventure
Uphill Rush 5
Uphill Rush 5
more Shooting Games
Good Guys vs Bad Boys
Good Guys vs Bad Boys
Clear Vision 2
Clear Vision 2
Pixel Gun Apocalypse 5
Pixel Gun Apocalypse 5
Zombie Disaster
Zombie Disaster
Gunfight.io
Gunfight.io
Strike Force Heroes 3
Strike Force Heroes 3
Toon Soldiers
Toon Soldiers
Combat Reloaded
Combat Reloaded
Slay.one
Slay.one
Armed Forces vs Gangs
Armed Forces vs Gangs
Water Sons
Water Sons
Gooz.online
Gooz.online
more Arcade Games
Escaping The Prison
Escaping The Prison
Paper Toss
Paper Toss
Fidget Spinner High Score
Fidget Spinner High Score
Chameleon Run
Chameleon Run
The Floor is Lava
The Floor is Lava
Bloons Tower Defense 5
Bloons Tower Defense 5
Spinz.io
Spinz.io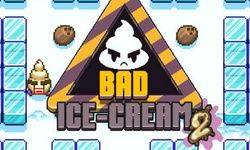 Bad Ice-Cream 2
Bad Ice-Cream 2
Bottle Flip
Bottle Flip
Wormax.io
Wormax.io
Gravity Knight
Gravity Knight
more Parking Games
Parking mania
Parking mania
Time To Park
Time To Park
Parking Passion
Parking Passion
Valet Parking 3D
Valet Parking 3D
Port Car Parking
Port Car Parking
Parking Fury 3D
Parking Fury 3D
Supercar Parking 2
Supercar Parking 2
Busman Parking 3D
Busman Parking 3D
Franky Valet Parking
Franky Valet Parking
Parking Fury
Parking Fury
Let's Park
Let's Park
Parking Fury 3
Parking Fury 3
more Sports Games
Heads Arena: Soccer All Stars
Heads Arena: Soccer All Stars
Pelé: Soccer Legend
Pelé: Soccer Legend
Return Man 2
Return Man 2
Allstar Baseball
Allstar Baseball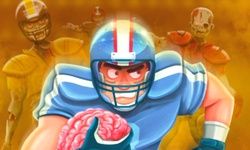 FootBrain
FootBrain
Skate Hooligans
Skate Hooligans
Sports Heads Soccer 2
Sports Heads Soccer 2
Sports Heads: Football
Sports Heads: Football
Try Hard: 2015 Rugby World Cup Combat
Try Hard: 2015 Rugby World Cup Combat
Touchdown Pro
Touchdown Pro
Euro Soccer Sprint
Euro Soccer Sprint
Sports Heads Cards: Soccer Squad Swap
Sports Heads Cards: Soccer Squad Swap
more Action Games
Badland
Badland
Pinstripe Online
Pinstripe Online
Zombie Disaster
Zombie Disaster
TANKS: Sci-Fi Battle
TANKS: Sci-Fi Battle
Air Strike Warfare 2017
Air Strike Warfare 2017
Colonial Sea Battle
Colonial Sea Battle
Gunfight.io
Gunfight.io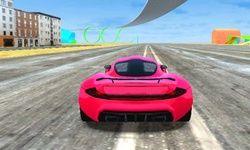 Madalin Stunt Cars 2
Madalin Stunt Cars 2
Tappy Sky
Tappy Sky
Adventure City
Adventure City
Bike Blast
Bike Blast
ZomBrawl
ZomBrawl
more Truck Games
18 Wheels Driver 5
18 Wheels Driver 5
Ace Trucker
Ace Trucker
Uphill Rush 4
Uphill Rush 4
Heavy Tow Truck 2
Heavy Tow Truck 2
Timber Lorry Driver
Timber Lorry Driver
Jurassic Hunter
Jurassic Hunter
Monster Truck: Forest Delivery
Monster Truck: Forest Delivery
Earn to Die 2012 Part 2
Earn to Die 2012 Part 2
Earn to Die 2012
Earn to Die 2012
Earn to Die
Earn to Die
Truck Loader
Truck Loader
Zombie Night Madness 2
Zombie Night Madness 2
Welcome to Gamesfreak!
Hi boys! Welcome to the brand new GamesFreak. My name is Fast Freddy and I have selected the best free to play car games, racing games and other online games for you. Besides car games, we offer a lot of car-related categories such as parking, truck and bike games.
Play one of our most played games on the home page or dive into your favorite category in the menu. In the meantime we will do our best to deliver the best possible gaming experience by further improving our website.
Enough talking. Start your engines… And enjoy your time on GamesFreak - the ultimate site for free online boys games!